Yes, and indeed truly, this is an indicator that this man is one of unique mien and broader view of current nagging issues, much so that the central theme of this year's colloquium is 'Pivoting Nigeria into the new World Order: Imperatives of Good Governance.'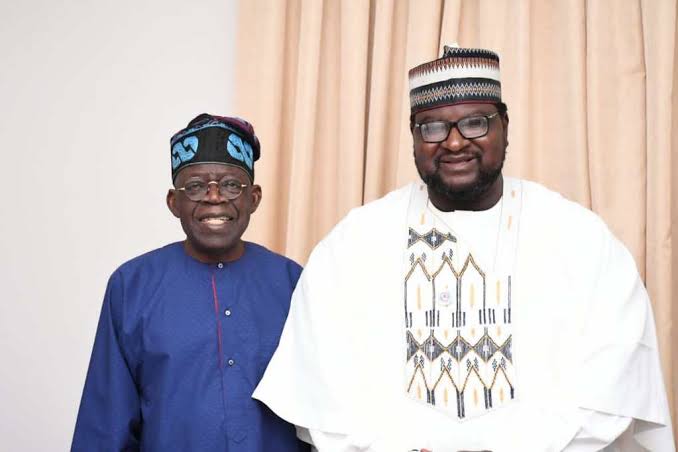 When he cancelled the 13th Edition of his annual 'Bola Tinubu Colloquium' scheduled for 29th March, which incidentally coincided with his 70th birthday, many were astounded at his spirited courage and selflessness, but the Jagaban of Borgu was not disturbed, since he took the decision in sympathy with the innocent victims of the dastardly train attack on a Kaduna-bound train from Abuja by supposed terrorists; an incident that claimed many lives and property.

Without mincing words, immodest and unnecessarily patronizing, this singular act of cancelling the colloquium, has further eminently placed the Asiwaju in the eminent list of revered elder statesmen; even when his much-touted 2023 Presidential Project (yet to be announced,) has created jitters and divides among many political pundits, observers, analysts and naysayers, who would never see anything good that comes out from Tinubu except primordial interests.

There is however one man, who apart from being a long time Tinubu apologist, long before his feared much-vaunted presidential bid came to the front burner, has been a man that has stood stoutly behind many of Tinubu's good and unimpeachable virtues.

He is Honorable Aminu Sulaiman, who is the Director General Tinubu Support Organisation (TSO). His avowed mission to support Tinubu on his way to Aso Rock come 2023 has been unflinching and could be akin to someone trying to sell ice to an Eskimo, being a Northerner throwing his weight behind someone from the South West; it has indeed been a Herculean task for this man without any giving for tribal or ethnic consideration.

But the undaunted lawmaker hinged his unrelenting support for Tinubu 2023 project on the fact that he had been privileged to know Tinubu for almost two decades now, even when the likes of Osinbajo, Fashola, Aregbesola, Lai Mohammed and the likes were like minnows in his (Tinubu's) cabinet.

Speaking on those who are against Tinubu's bid, Aminu Sulaiman, in his pungent words, said, ''I want to send this signal to the South West that this man, Asiwaju Bola Ahmed Tinubu, is already accepted in the North, because he is not a tribal elder statesman, unlike others in his ilk who do not think outside their geographical entity. As a matter of fact, he is even readily accepted in Kano, being the hub and center of the North, and we are going around with him; in Kano, whether you are Asiwaju or not, if they don't like you, they'll face you pointedly; but God has already blessed Asiwaju and Kano has already accepted him.''
In a similar postulation and vein, Hon. Aminu Sulaiman contended that those who are against him are not close to him enough to know his humility and sincerity of purpose on any matter; you can never see Asiwaju driving a very expensive car, he is always about how to develop his country, he has done it in Lagos; here is someone whose federal allocation was seized for four years, and yet still struggled to get things done. He's put the structure there in Lagos, which is still going on now and which can be replicated by Tinubu at the federal level all things being equal and God willing.
At the party level, Aminu believes emphatically that Tinubu has done so much for the party, APC, as a national leader; and by extension, any Chairman that wants to make the party remain united, whether they go for zonal consensus or not, they should consider giving the ticket to Tinubu. 'In two years or more now, I've been making awareness for Asiwaju. He's the right person we should go for; he's done so much for this country. I'm from the Northwest, and we determine election in this country, with over nine million voters,' Aminu opined.
The Lagos state governor emeritus and National Leader of the All Progressives Congress, Asiwaju Bola Ahmed Tinubu, is no doubt a master strategist, who has dominated Nigeria's commercial capital for over two decades has long been expected to make a run for the nation's top job, given his formidable political network, propensity for deal-making across all geographical divides and substantial personal wealth will sure give him a head start over many other contenders.
As it stands now, even if he is yet to make his declaration public, which he has gone to the State House to declare his intention to President Buhari is enough cushions for those who still doubt him to sit on and wait for the man to beat come 2023.